SelectSurvey.NET SaaS and SelectSurvey.NET + add-on Case Studies

Microsoft chose SelectSurvey.NET over all other survey software for community-wide survey and advisory panel programs due to SelectSurvey's Federated Active Directory login integrations and ability to integrate with all other Microsoft technologies. SelectSurvey.NET utilizes Microsoft SQL Server database, Microsoft .NET Framework technologies, LDAP and Active Directory integrations, and easy integrations with Microsoft Azure, Microsoft Cloud, and Microsoft 360 applications with built in API.

SelectSurvey.NET is saving lives in the Army by alerting with predictive analysis if a soldier is considering suicide or having post traumatic stress symptoms. The proprietary data encryption, 508 compliance and security including private cloud services, enables the highest security and privacy.

The State of Wisconsin saved over $20,000 per month by switching to SelectSurvey.NET private cloud services. All departments of the state have over a thousand 508 compliant multi-lingual surveys going at any one time for registrations, feedback, training and many other uses.

New Jersey Transit utilizes SelectSurvey.NET for the quarterly score card surveys that support 508 compliance and multiple languages having over 4 million responses per year.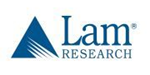 Lam Research utilizes SelectSurvey.NET for their employee onboarding, employee review processes and reporting. The security, data encryption and GDPR compliance and 164 languages enable them to use SelectSurvey.NET in offices worldwide.